Back Pain
Back pain is one of the most common medical complaints that U.S. doctors receive and each year the number of back-related doctors visits increases. Chronic back pain can be caused by both genetic and environmental factors and treatment can include non-invasive chiropractic care, medication to manage pain to spinal surgery. Before engaging in any treatment, it's important to first understand your diagnosis, your symptoms and the possible treatments available to you.
Getting Diagnosed
Some common diagnosis associated with chronic or acute back pain are:
Spinal Arthritis
Degenerative Disc Disease
Herniated Disc
Osteoporosis
Spondylolisthesis
Stenosis
Spinal Fractures
In most cases, regardless of your diagnosis, the pain and discomfort related to your back pain diagnosis can be mitigated by therapy, treatment and pain management. In some cases, though, your symptoms may require back surgery.
Back Pain Symptoms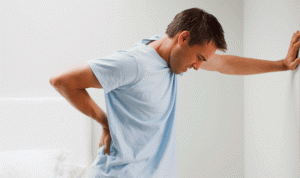 Seeking medical attention for pain in your back is an important decision.  Unless you've suffered from chronic back pain for years, it may be difficult to differentiate between a muscle strain from the onset of a bulging disc.  Here are a few symptoms to look out for so that you can inform your doctor when seeking help:
Acute Back Pain
Chronic Back Pain
Numbness and Weakness
Stiffness and Tightness
Bowel and Bladder Dysfunction
Common Treatments Available
Treatment options for spinal conditions causing pain range from minimally invasive to major back surgery.  Depending on the severity of your pain and condition, your doctor may recommend any of these common treatments:
Chiropractic Care
Epidural Steroid Injections
Medications
Physical Therapy
Minimally Invasive Discectomy
Laminectomy
Spinal Fusion Surgery
Anterior Lumbar Interbody Fusion
Direct Lateral Interbody Fusion
Posterior Lumbar Interbody Fusion
Transforaminal Lumbar Interbody Fusion
Getting Treatment for Your Back Pain
As those who have suffered from chronic back issues can attest, getting help for your condition can be daunting; there really isn't any room for error when correcting spinal conditions, but there may not be any alternative after years of pain to finally seeking help.  We're here to help advise you on getting proper care, so please take a look at some of the other info offered on our site or give us a toll free call at (888) 779-8716.