Lumbar Decompression Surgery
Lumbar decompression back surgery is an invasive spinal treatment option that is performed on a patient who is suffering from neural impingement which is a lumbar spine condition where the pinched nerve causes the patient a lot of pain. This condition medically is known as spinal stenosis and this lumbar surgery is done to help the patient get respite from the chronic lumbar pain he suffers due to the disorder.
Lumbar Back Pain Surgery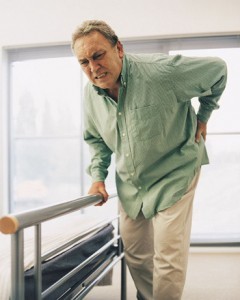 Lumbar spine surgery or lumbar decompression surgery is only done when the lumbar spine conditions that a patient is suffering become extremely severe and the lower back pain shows no improvement even with conservative treatment options. In a lumbar decompression back surgery a portion of the bone that is present above the nerve root or the disc material that is present under the nerve root is taken off in order to give the nerve root more space which in turn provides the nerve root more healing environment.
The two most common type of decompression spine surgery alternatives are:
Microdiscectomy
Microdiscectomy or microdecompression as it is known is performed for a patient with a herniated disc and is suffering from severe pain. This surgical procedure is considered very reliable for patients who suffer from leg pain due to herniated disc. This leg pain is caused by a condition called sciatica which medically is referred to as radiculopathy by doctors.
Lumbar Laminectomy
This procedure is also known as open decompression surgery and is performed on patients who suffer from severe pain due to lumbar spinal stenosis. This procedure is performed so as to alleviate any leg weakness or other neurological symptoms due to lumbar spinal stenosis which also result in pain.
Recovery from Lumbar Decompression Surgery
In most of the cases, decompression usually helps the patient get relief from his leg pain. However, in some of the cases patient suffer from pain until the nerve starts to heal.