Lumbar Spine Conditions
Low back pain is usually a result of different lumbar spine conditions. These lower spine disorders leads to symptoms that may require treatment depending upon the severity. The different types of lumbar spine disorders causing lumbar pain are:
Degenerated Disc Disease: This disorder causes pain in the disc space
Muscular Problems: One of the most common causes of back pain muscle problem is usually caused by strain, injury or accident to the lower back and the repetitive use of the strained muscles even after injury.
Lumbar Disc Herniation: Sciatica or leg pain is the most common symptom of this problem and is usually caused by an injury or the steady wear and tear of the spine.
Spondylolisthesis: This condition is usually caused when the vertebrae slips forward over the one above it. This type of slip usually takes place in the lower part of the lumbar vertebrae.
Osteoarthritis: Also known as the facet joint arthritis this condition leads to joint swelling as well as bone spurs which in turn leads to symptoms like nerve compression, tenderness and limited range of motion.
Lumbar Stenosis: Lumbar stenosis is condition where the nerve root canals or the spinal canal is narrowed. This problem leads to the squeezing of the nerve roots which in turn results in leg pain.
Treatment for Lumbar Spine Conditions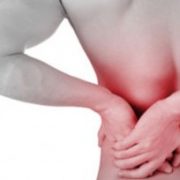 Usually lumbar spine disorders are treated with the help of alternate treatment options and surgery is only considered as treatment methods when non surgical treatment options fail to provide any respite to the symptoms of pain and discomfort that the patient is suffering. Usually treatment options include back brace, therapy and exercise after spine fusion.
Recovery from Lumbar Surgery
Usually the patient recovering from lumbar surgery suffers from pain and is given pain medications to deal with that pain. The patient is usually not allowed to indulge in activities like driving a car, twisting movements as well as bending or lifting heavy objects. They are also advised to stay away from alcohol and smoking.