Thank you for contacting BackPainOperation.com. A member of our team will be in contact with you shortly.
With medical science advancing at a great speed, there are many surgical
and non-surgical treatments options that work really well in helping a
individuals overcome back pain. Contact us in order to find
out what options are available in resolving your back pain.
Call for a Private Consultation
(888) 779-8716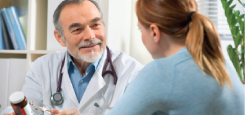 Back Pain Treatments
Back surgeries include various treatments and procedures that a specialist suggests after carefully examining the cause of pain as well as the medical history of the patient.
Read more